February 20, 2023
North American Record after 28 Hours Without Sleep!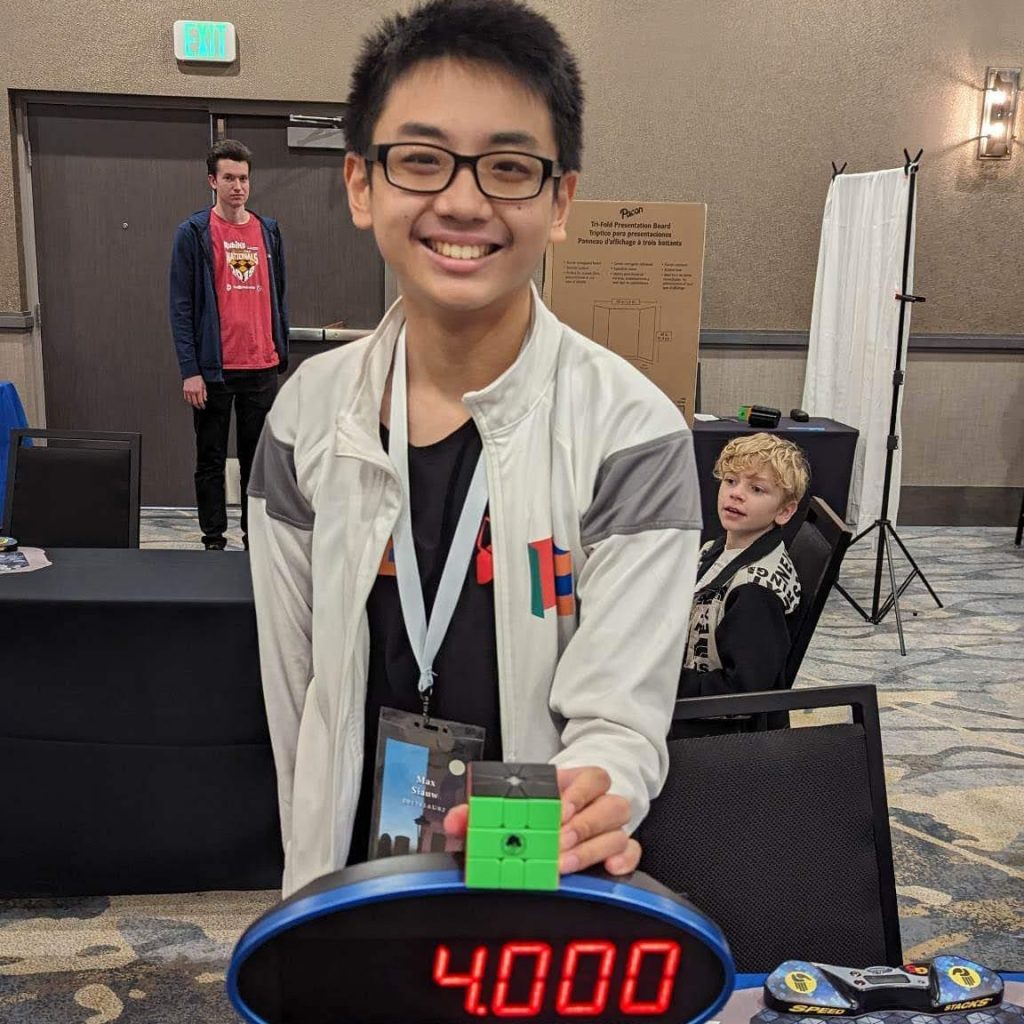 Note: this post is pinned to the top of my blog.
On the weekend of February 18-19, 2023, I attended Sleepless in Seattle 2023. It was a special event featuring 24 consecutive hours of cubing!
During the Square-1 finals, I managed to break the North American record with a time of 4.00 seconds! Because this happened at around 12:45 pm on Sunday, I had been awake for almost 28 hours by that point. The fact that I could pull this off as someone who has zero experience with all-nighters easily makes this the most unexpected yet pleasant surprise of my cubing career!
But what strikes me the most about this record is that this is the first time where I beat myself. Every other time, I beat a record that had belonged to somebody else. My world ranking didn't even change, as it stayed at #2.

This fact has given me the chance to reflect on what cubing is truly about and what makes it stand out from other sports or hobbies. Undoubtedly, cubing has allowed me to fulfill my competitive spirit; I arrive at every competition with the desire to place high in the leaderboards and sometimes even win. However, cubing is really much more a race against myself—I should be going to competitions with the primary goal of lowering my own personal bests. This mindset of self-improvement rather than comparing myself to others is definitely the number one lesson I've taken away from my nearly seven years of cubing. It is a healthy mindset that I strive to extend to all facets of my life, especially as I near the end of my high school years.
Here is a miscellaneous collection of photos from the competition!